Window Frame Cleaning: A Complete Clean For Your Colorado Windows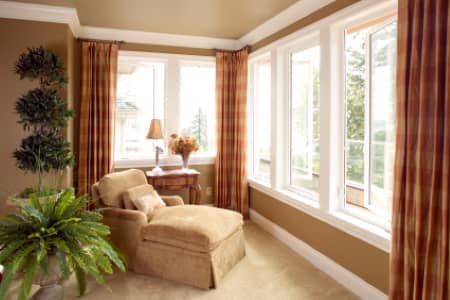 As the go-to source for professional window frame cleaning in Northern Colorado, we specialize in providing comprehensive window frame cleaning solutions that will restore the beauty and functionality of your windows. With our expertise and attention to detail, we guarantee exceptional results and customer satisfaction.
Full-Service Window Washing
At Loveland Window Cleaning Services, we offer full-service window washing that includes thorough window frame cleaning. We understand that clean window frames are essential for the overall appearance and longevity of your windows. Our team of skilled professionals utilizes industry-leading techniques and specialized equipment to remove dirt, grime, and buildup from your window frames, leaving them looking refreshed and enhancing the beauty of your home or business. Trust us to provide a comprehensive window cleaning experience that goes beyond just the glass.
Residential Window Cleaning
In addition to our window frame cleaning services, we also specialize in residential window cleaning. We understand that clean windows are essential for maintaining a welcoming and bright living space. Our team is experienced in handling various types of residential windows, from single- and double-hung windows to casement and picture windows. With our meticulous attention to detail and eco-friendly cleaning solutions, we ensure streak-free and crystal-clear results that will transform the look of your home.
Commercial Window Cleaning
For businesses in Loveland, we offer professional commercial window cleaning services. We understand the importance of clean and presentable windows for creating a positive impression on customers and employees. Our team is well-equipped to handle the unique requirements of commercial properties, from office buildings to storefronts. With our efficient and reliable commercial window cleaning services, we guarantee sparkling clean windows that contribute to a professional and inviting atmosphere.
Frequently Asked Window Frame Cleaning Questions
Professional window frame cleaning offers several advantages. Our team of experts has the knowledge and experience to properly clean different types of window frames, ensuring thorough and effective results with our window cleaning for Northern Colorado homes. We also have access to specialized tools and cleaning solutions that can remove stubborn dirt and grime. Additionally, hiring professionals saves you time and effort, allowing you to focus on other tasks while we take care of your window frames.
Yes, neglecting window frame cleaning or even window screen cleaning can lead to several issues. Over time, dirt, dust, and debris can accumulate in the window frames, which can affect the operation and functionality of your windows. It can lead to difficulties in opening and closing the windows, compromised insulation, and even potential damage to the frames themselves. By regularly cleaning your window frames, you can maintain their integrity, prolong the lifespan of your windows, and ensure optimal performance.